Spokane Demographic Targeting: Discover Who to Sell to and Why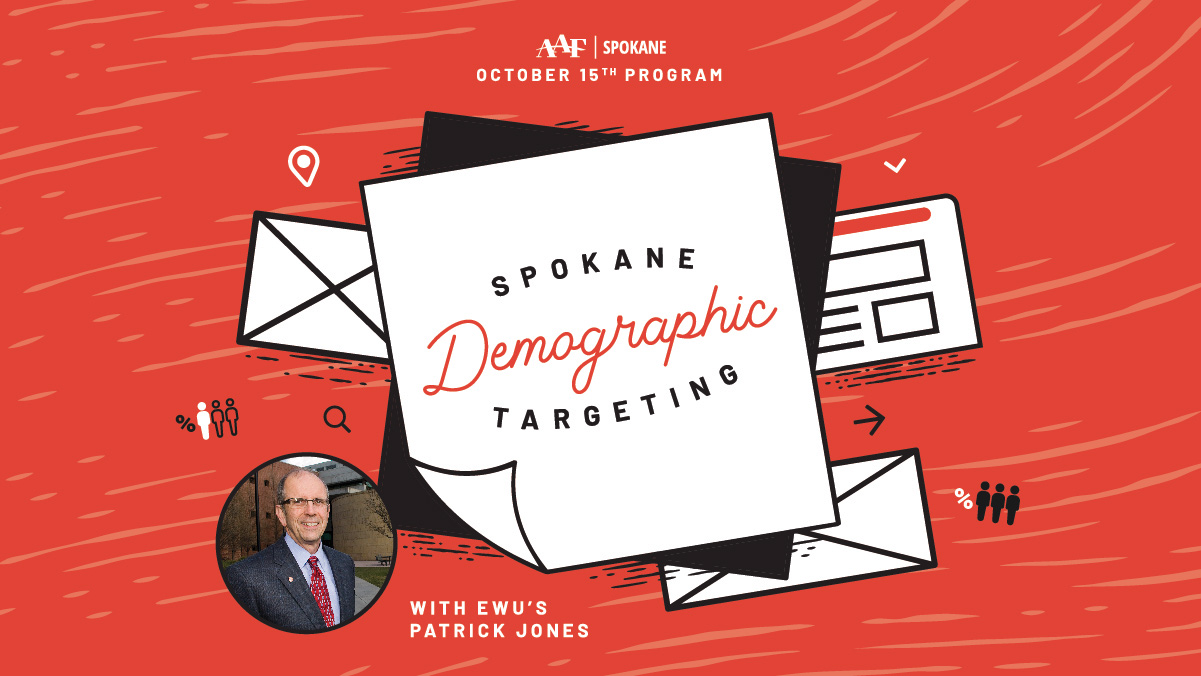 Presented by Patrick Jones, Executive Director, Institute for Public Policy & Economic Analysis at Eastern Washington University
To produce better advertising, marketing and sales, you need to know current market insights for the Spokane area. Patrick Jones is the person to connect you to that information. Patrick and his EWU and Spokane Trends team gather data on the Spokane region from a variety of sources. Population growth and forecasts, diversity, income, occupations and other useful indicators help advertisers, marketers and sales staff better develop messaging and campaigns.
As a former business owner, Patrick spent over $1 million on advertising — and wasn't always happy with the results. He now understands how to use demographic data to improve your own business or client advertising and marketing and has great insight to share with us. There will be a Q&A at the end, so come with questions.
*Please register before midnight on 10/14 to ensure proper time to prepare your lunch
*Lunch included with your ticket purchase
Location: Nectar Catering & Events, 120 N. Stevens St. Spokane, WA 99201
Student Member Price: $10
Need Marketing and Lead Generation to Help Your Business Grow? You Need a Library Card!
Nectar Catering and Events, 120 N Stevens St, Spokane, WA 99201